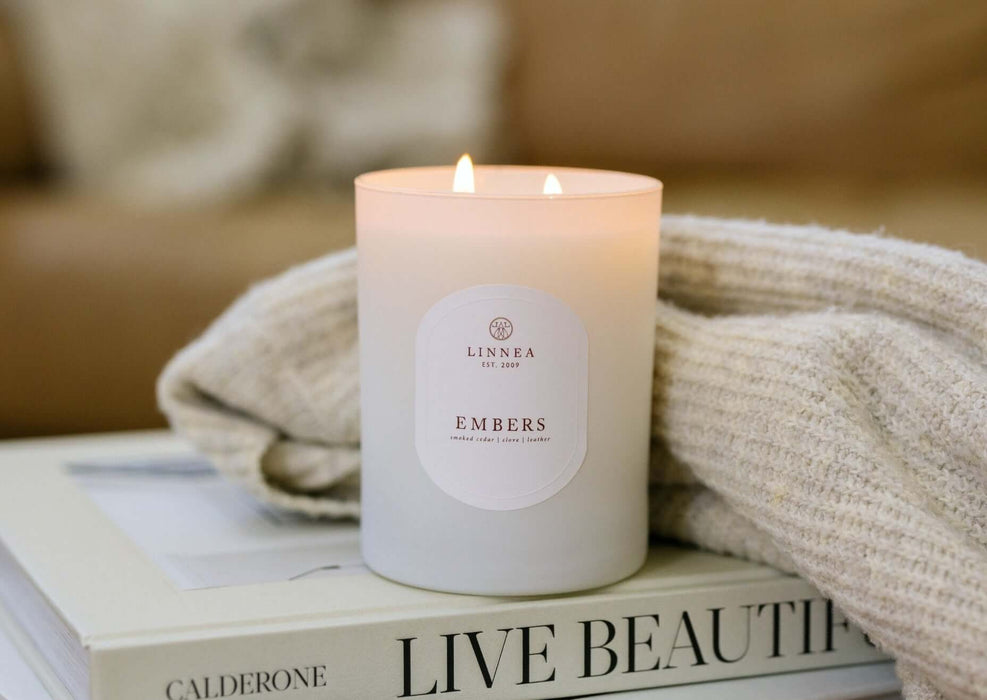 Linnea Embers Candle
Original price
$39.00
-
Original price
$39.00
We are thrilled to add LINNEA candles to our newest Candle Collection. 
The two-wick EMBERS candle is handcrafted in small batches by artisans. Using only the highest quality fragrances and essential oils designed to perfectly accent your environment with lush, memorable fragrances that refresh, purify, and inspire. Matchbox included.  
Notes of inspiration:  Rustic cabins , glowing woods in a dying fire, and family gatherings around the hearth. 
Made with Smoked Cedar, Clove and Leather fragrances. 
Ingredients: 100% natural biodegradable soy wax and cotton braided wicks. A combination of therapeutic-grade essential oils, naturals, and fine fragrances. Hand-poured in recyclable glass.

Size: 5"x 3 1/2" 
Weight: 2.0lb / 11oz 

Handcrafting in small batches produces a highly fragrant product. By creating products in this artisanal way, we maximize our fragrance-to-wax concentration to ensure the ultimate in cold and hot scent throw without the scent flashing off the wax.